Who are the most interesting, intriguing, and fun college football players of 2020 going to be?
All 25 of these players deserve to be on our list of the 50 Top College Football Players of 2020 – a few are on there – but at the very least, they're going to be a blast to watch as some of the biggest names every fan needs to know.
Photo Credit: Jason Getz-USA TODAY Sports
25. RB Elijah Mitchell, Sr. and RB Trey Ragas, Sr., Louisiana
Okay, we lied … we have 26 players on the list. It's not quite fair to lump two of the stars of the high-powered Ragin' Cajun offense together – you're going to care about them on September 12th, Iowa State – but Mitchell and Ragas will be one of the nation's most dangerous rushing tandems. Mitchell is the star with 1,147 yards and 16 scores, and Ragas is a big-play threat who ran for 820 yards and 11 touchdowns. 
Credit: Marvin Gentry-USA TODAY Sports
24. WR Damonte Coxie, Sr. Memphis
Memphis never has a problem when it comes to home run hitting playmakers. Antonio Gibson is gone, but Coxie is still around after leading the Tigers with 76 catches for 1,276 yards and nine touchdowns. The 6-3, 197-pounder is quickly flying up the draft boards.
Credit: Justin Ford-USA TODAY Sports
23. QB Alan Bowman, Soph. Texas Tech
It's been a rough run for Bowman. He stepped up as a freshman for Kliff Kingsbury – hitting 69% of his throws for 2,638 yards and 17 scores – but he suffered a collapsed lung late in the season. Last year for Matt Wells he got in three games before getting knocked out with a shoulder problem. If he plays the full season, he'll lead the Big 12 in passing. 
Credit: Troy Taormina-USA TODAY Sports
22. S Ben DeLuca, Sr. Charlotte
The team's star defensive playmaker for three seasons, he came up with four interceptions, 14 broken up passes, and 261 stops. He missed the fun for almost all of last year with a shoulder injury, but now he's back as one of the nation's most productive safeties. 
Credit: Steve Roberts-USA TODAY Sports
21. QB Chase Brice, Jr. Duke
Duke never quite got its quarterback situation steadily normal in 2019 after losing Daniel Jones to the New York Giants. That's what Brice is here for. The Clemson transfer will forever be known for stepping in for an injured Trevor Lawrence and saving the day in the 27-23 win over Syracuse in 2018.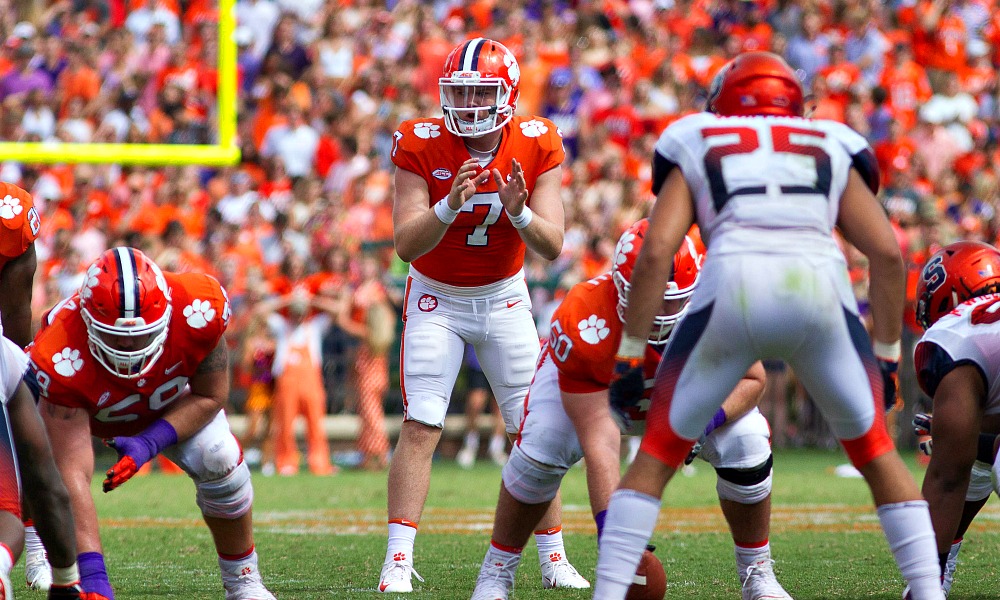 Credit: Joshua S. Kelly-USA TODAY Sports
20. WR Marquez Stevenson, Sr. Houston
Injured for almost all of two seasons, he came back in 2018 and rocked with 75 catches for 1,019 yards and nine touchdowns. Very fast, very explosive, and very much an NFL prospect who needs one more big season after catching 52 balls in the lost 2019 season for the Cougars, he's going to get the ball in his hands in a variety of ways. 
Credit: Maria Lysaker-USA TODAY Sports
19. RB Joshua Mack, Sr. Liberty
Liberty takes on a higher profile as America's fill-in game for several teams looking for a date. The backfield is deep, but Mack has the upside to be a weekly problem. A star on the FCS level for Maine, he was part of a rotation last year with 774 yards and seven scores, and now he should be even better as he stays fresh with all the other backs in place.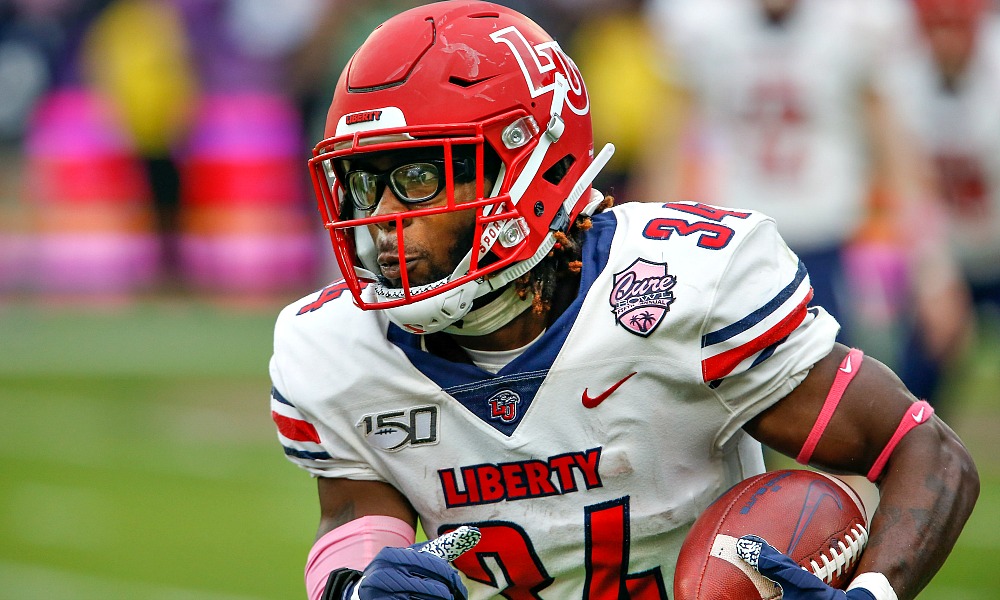 Credit: Reinhold Matay-USA TODAY Sports
18. QB Bo Nix, Soph. Auburn
It's not like he was bad as a true freshman, but he wasn't able to turn it loose all that often. He outplayed Justin Herbert when it counted – pulling off the win over Oregon in the final moments to start the season – and he held his own in battle after battle. He was inconsistent, but the former fantastic recruit has the talent and upside to make the offense his. 
Credit: John Glaser-USA TODAY Sports
17. RB Pooka Williams, Jr. Kansas
Suspended for the 2019 opener after a domestic violence charge, one of the most dynamic playmakers in a Big 12 full of dynamic playmakers ran for 1,061 yards and three touchdowns. He's the all-conference star with two 1,000-yard seasons and the ability to take games over by himself.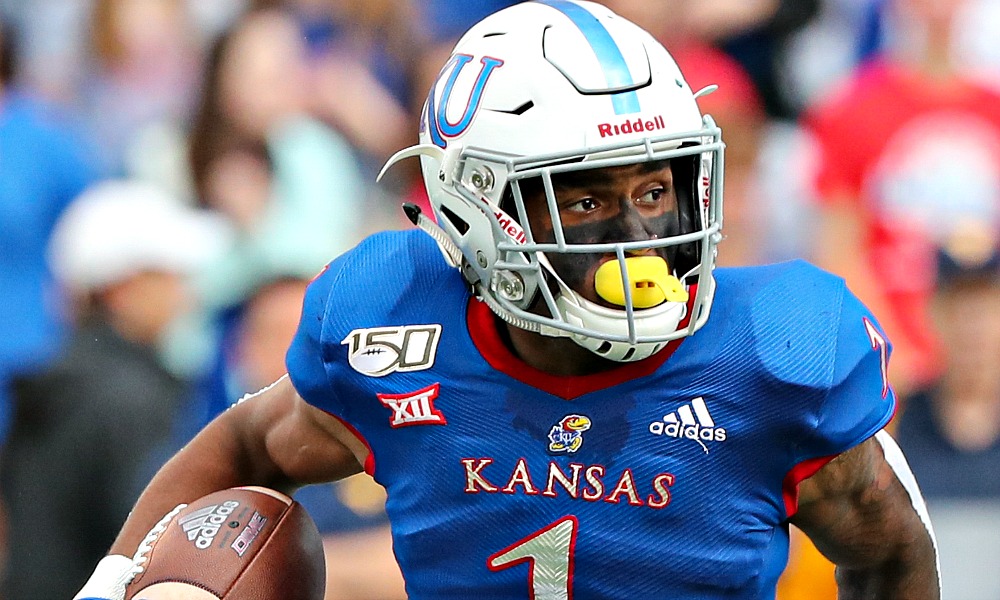 Credit: Jay Biggerstaff-USA TODAY Sports
16. RB Otis Anderson, Sr. UCF
The UCF offense will continue to be among the nation's most dangerous, and the defense will be terrific, too, but among all the star power is a jack-of-all-trades weapon in the 5-11, 174-pound Anderson. He came up with a team-high 726 yards and five touchdowns on the ground, and he might just become more of a wide receiver at times.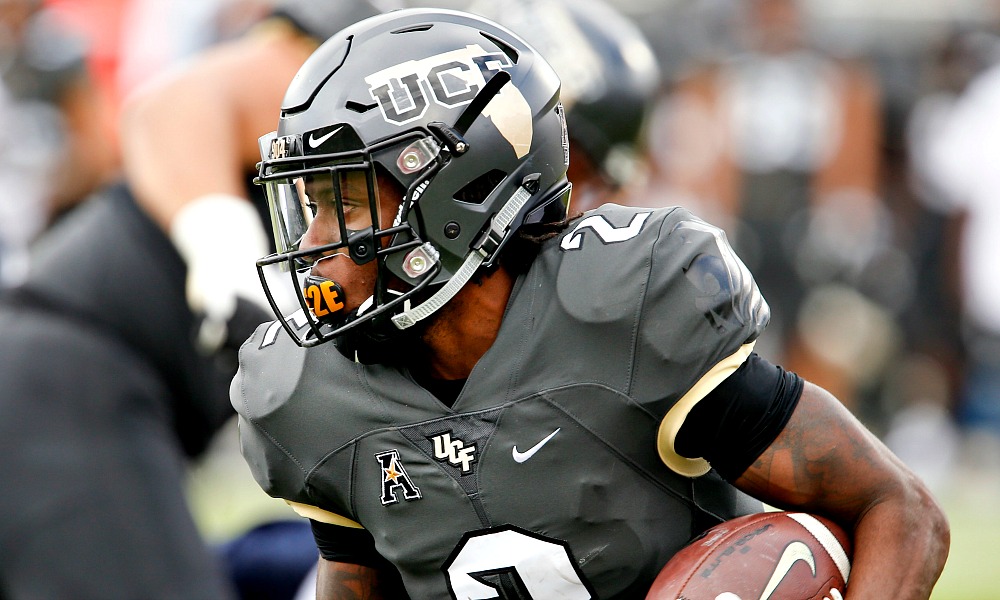 Credit: Reinhold Matay-USA TODAY Sports
15. RB Spencer Brown, Sr. UAB
The best player on what should be the best team in Conference USA – or close to it – Brown has been the team's workhorse since the program returned from its two years off. The 6-0, 230-pounder ran for over 2.500 yards with 26 touchdowns in two years, but last season he got banged up with an ankle injury. 
Credit: Marvin Gentry-USA TODAY Sports
14. WR Damon Hazelton, Sr. Missouri
A star at Ball State as a freshman, the 6-3, 215-pounder caught 82 passes for 1,329 yards and 16 touchdowns at Virginia Tech. Now he moves over to Missouri where he'll be the No. 1 target for new head coach Eliah Drinkwitz.
Credit: Joe Rondone/Tallahasse Democrat via USA TODAY NETWORK
13. QB Jamie Newman, Sr. Georgia
Of course there are other great players in the chase to replace Jake Fromm – that JT Daniels guy from USC is pretty good – but Newman is the tools option who could take the passing game to a whole other level. The Wake Forest transfer has the size, the arm, and the downfield ability to become a top pro prospect – and take Georgia to an SEC title – but first he has to win the gig.
Credit: Jeremy Brevard-USA TODAY Sports
12. WR Tutu Atwell, Jr. Louisville
Just about the entire Louisville team is interesting. The 5-9, 153-pound Atwell is the one who'll be the dynamo the next-level scouts will be watching. Coming off a 70-catch season with 1,276 yards, 12 touchdowns and over 18 yards per catch, he'll once again be a blast.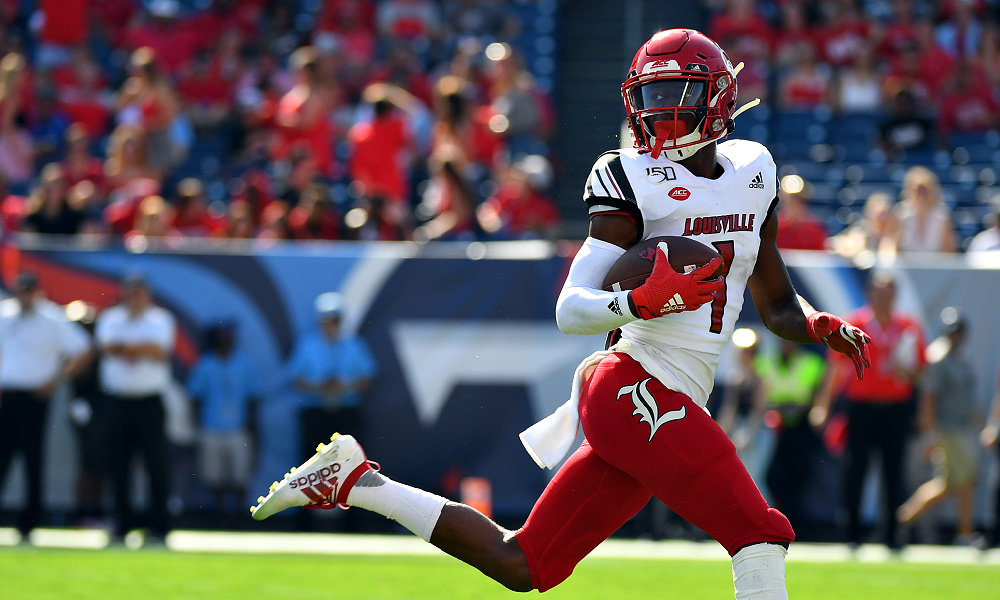 Credit: Christopher Hanewinckel-USA TODAY Sports
11. CB Israel Mukuamu, Jr. South Carolina
Best known for his three-interception, one-touchdown day in the 20-17 shocker over Georgia, the 6-4, 205-pound junior is one of the nation's most unique defensive backs. He's a corner who should be safety, or it could be the other way around. He'll be a force no matter where he is.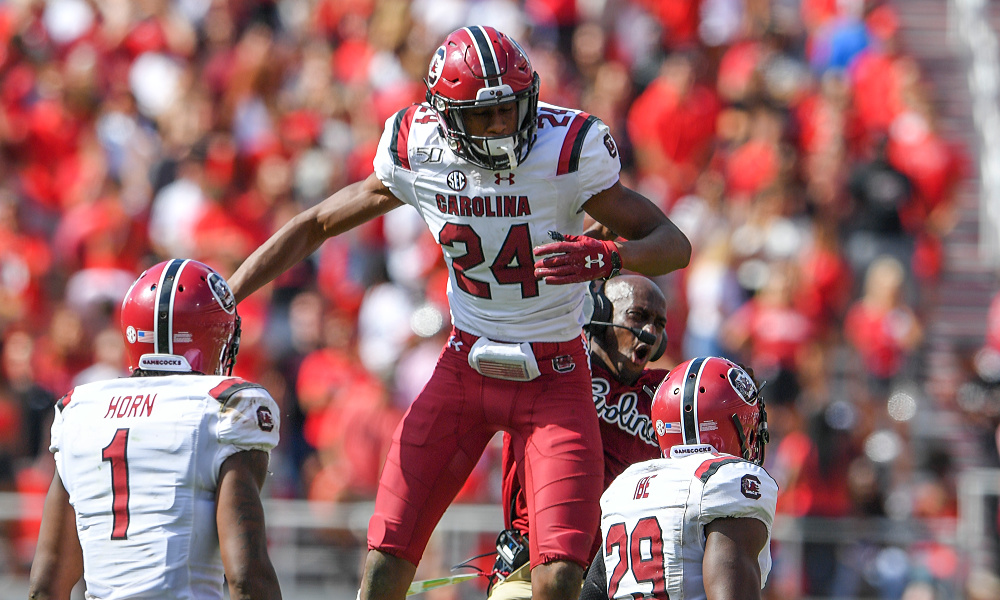 Credit: Dale Zanine-USA TODAY Sports
10. DT Bryan Bresee, Fr. Clemson
It takes something special for a defensive lineman to make people around Clemson gush. The place is a factory for next-level talent both inside and out, but the 6-5, 290-pound superstar recruit is already looking like an amazing talent, even for this program. Get ready for what will soon be the nation's best interior pass rusher – if he can find time among all the great Tiger tackles already in place.
Credit: Tim Heitman-USA TODAY Sports
9. DE Rashad Weaver, Sr. Pitt
Top defensive tackle Jalen Twyman opted out to get ready for the NFL, but the Pitt D line is still among the nation's most loaded thanks to the return of Weaver. The 6-5, 260-pounder led theta with 6.5 sacks and 14 tackles for loss to go along with 47 stops in an all-star 2018 season, but he missed last year with a knee injury.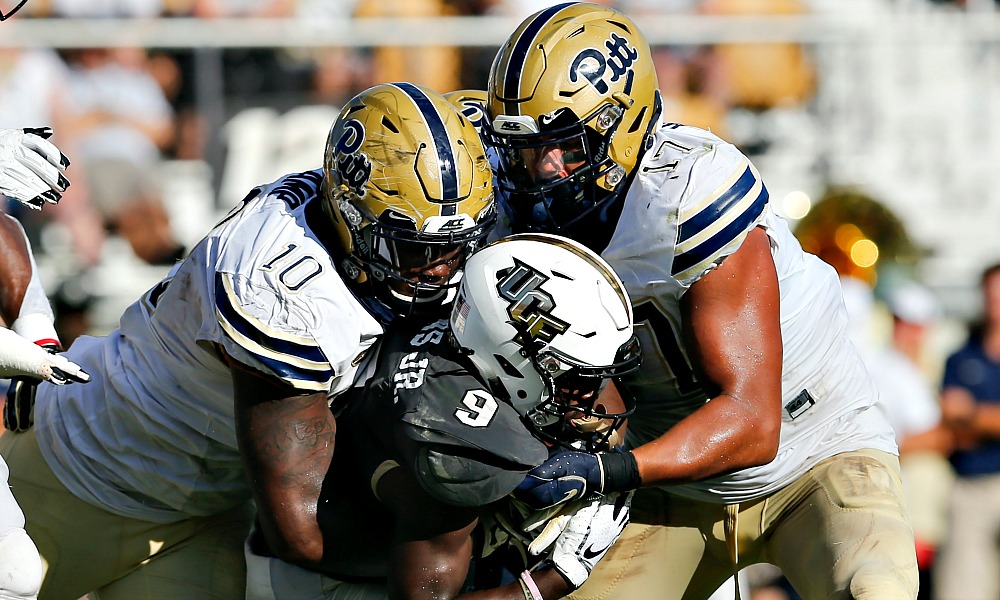 Credit: Reinhold Matay-USA TODAY Sports
8. WR Elijah Moore, Jr. Ole Miss
Unfortunately, he will be forever known for his peeing dog celebration late in the loss against Mississippi State, drawing a critical flag. That overshadowed just how good he was over the rest of the season. The 5-9, 184-pounder caught 67 passes for 850 yards and six scores, with the quickness to be a top return man. Now he's Lane Kiffin's No. 1 offensive weapon.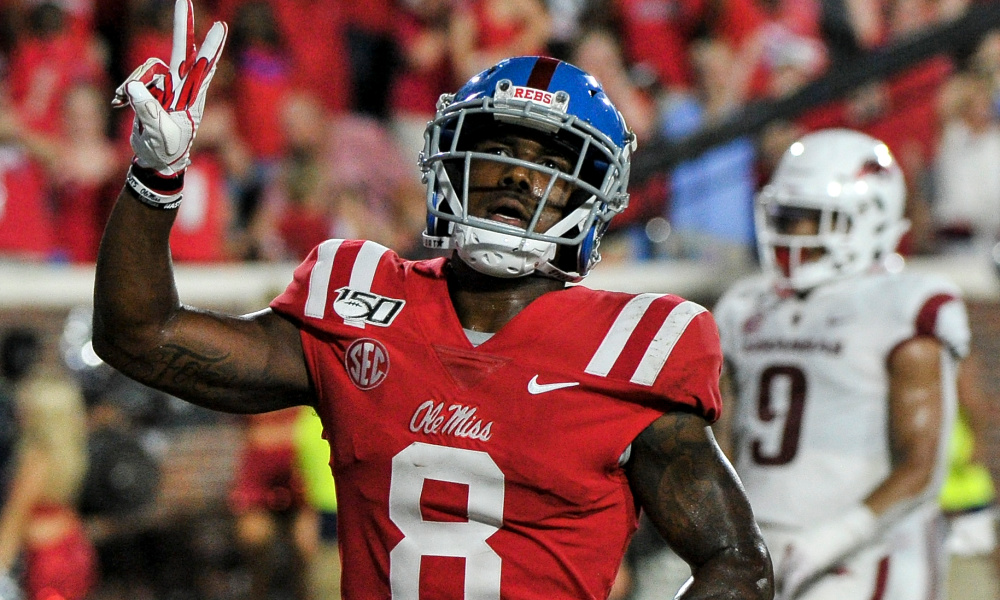 Credit: Justin Ford-USA TODAY Sports
7. QB Phil Jurkovec, Soph. Boston College
He's an Eagle now. Originally a top recruit for Notre Dame, the 6-5, 226-pounder saw a little bit of time as a runner. With Ian Book around, Jurkovec took off to be new head coach Jeff Hafley's quarterback at Boston College, and he got the immediate eligibility the program was hoping for.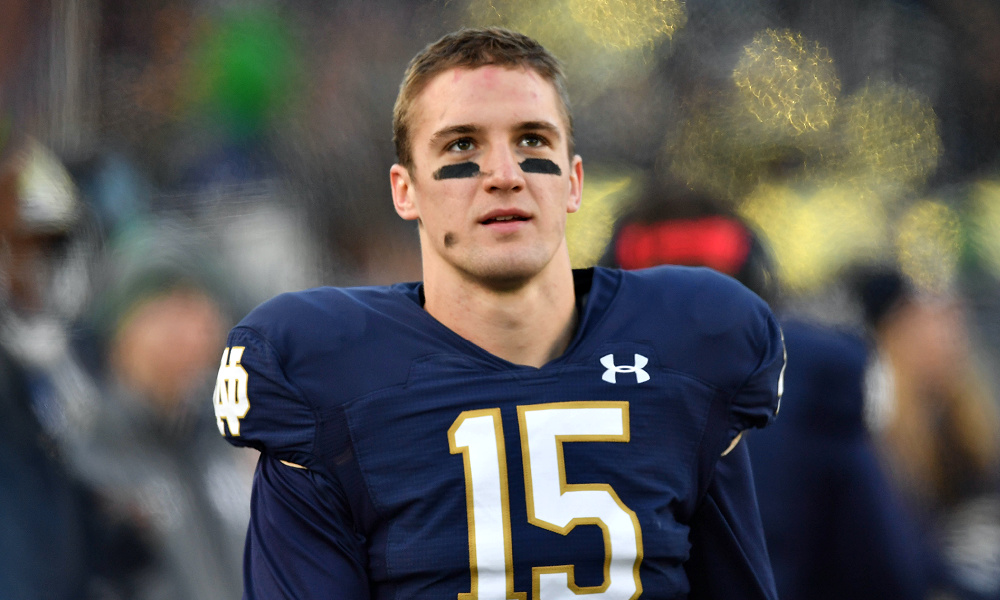 Credit: Matt Cashore-USA TODAY Sports
6. RB Bijan Robinson, Fr. Texas
There are other good backs already on the depth chart, but here's your next great Texas runner. The five-star get out of Arizona is it – he's a 6-0, 222-pound all-around back with amazing balance and burst.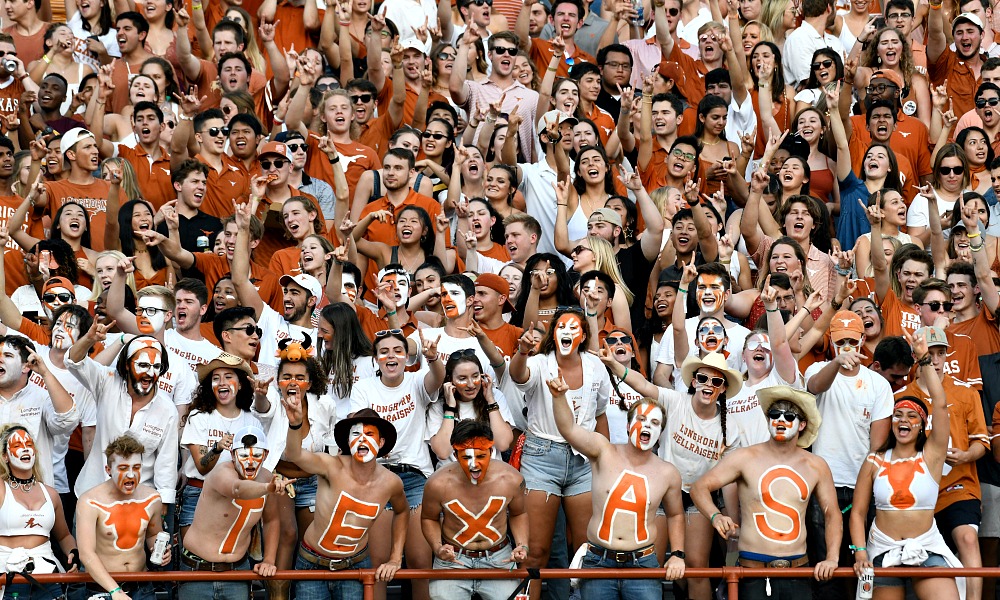 Credit: Scott Wachter-USA TODAY Sports
5. DE Quincy Roche, Sr. Miami
The Cane defensive front took a hit when Gregory Rousseau chose to opt out and prepare for the next level – he's a top five overall talent. However, the 6-3, 245-pound Roche is still around after transferring over from Temple. A burst of lightning into the backfield, he made 26 sacks with 39 tackles for loss as an Owl, and now he'll be the No. 1 pass rusher for the Canes.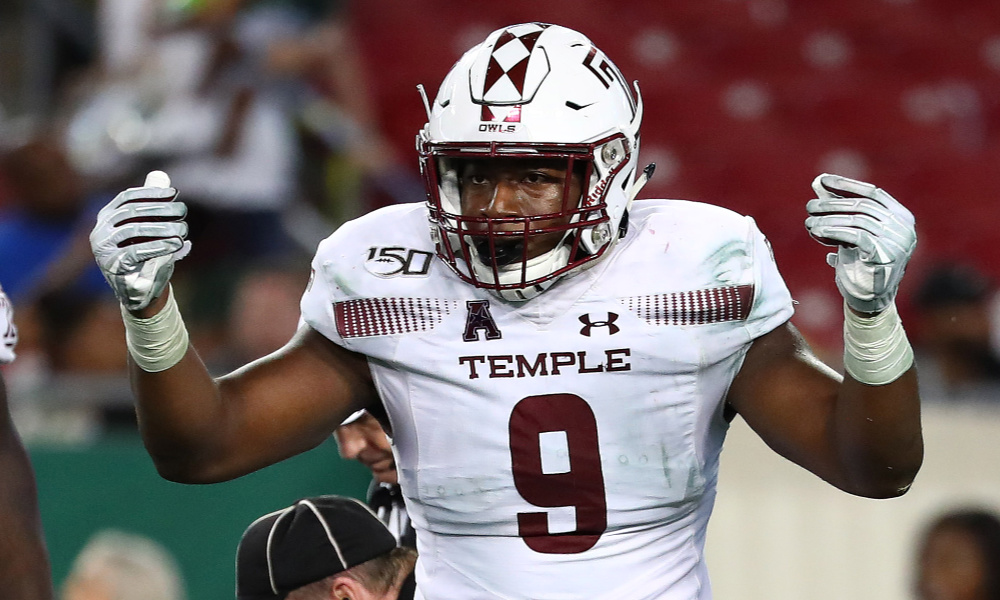 Credit: Kim Klement-USA TODAY Sports
4. QB Kyle Trask, Sr. Florida
This was supposed to be the year when it all came together for former star recruit Feleipe Franks. Now he's at Arkansas, and Trask has been able to rise up from a good No. 2 option to an NFL-caliber passer for Dan Mullen's offense. After stepping in for an injured Franks, Trask finished the season with over 2,900 yards and 25 touchdowns as he led the way to the Orange Bowl.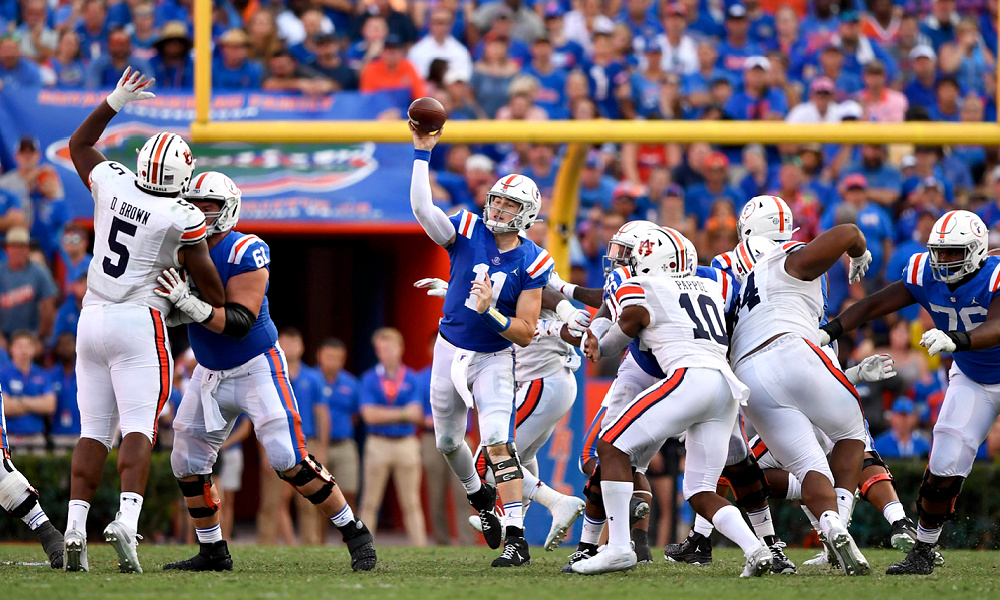 Credit: Douglas DeFelice-USA TODAY Sports
3. S Kyle Hamilton, Soph. Notre Dame
There are plenty of good talents on this year's Irish D, but Hamilton is going to be one of the standouts with everything he can do. The 6-4, 210-pounder was always around the ball, coming up with 41 tackles with four picks and six broken up passes as the next great Notre Dame safety.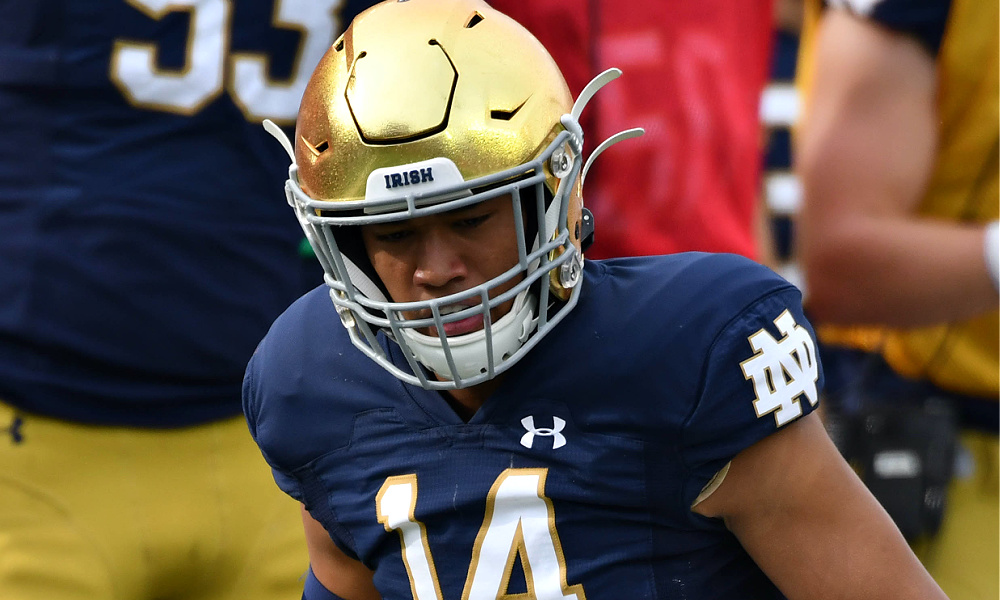 Credit: Matt Cashore-USA TODAY Sports
2. QB KJ Costello, Sr. Mississippi State
5,579 passing yards and 48 touchdowns for Anthony Gordon last year at Washington State, 4,779 yards and 38 scores for Gardner Minshew in 2018, and on, and on, and on. Mike Leach quarterbacks put up astronomical numbers, and now the new MSU head man has a 6-5, 225-pound Stanford-smart talent in Costello to run the attack. 
Costello threw for 3,540 yards and 29 touchdowns for the Cardinal in 2018, but he was banged up early last year and never got right. If he's healthy all year, he's going to screw up more than a few SEC teams.
Credit: D. Ross Cameron-USA TODAY Sports
1. QB Spencer Rattler, RFr. Oklahoma
Next. Baker Mayfield, Kyler Murray, Jalen Hurts, and now it's Rattler's turn to take over what has become the most glamorous position in college football over the last three years. The key recruit in last year's Sooner class, he got a season to work behind Hurts and get in a little bit of time. With his arm, mobility, and confidence, he should be ready to live up to the job and make it his for the next few years.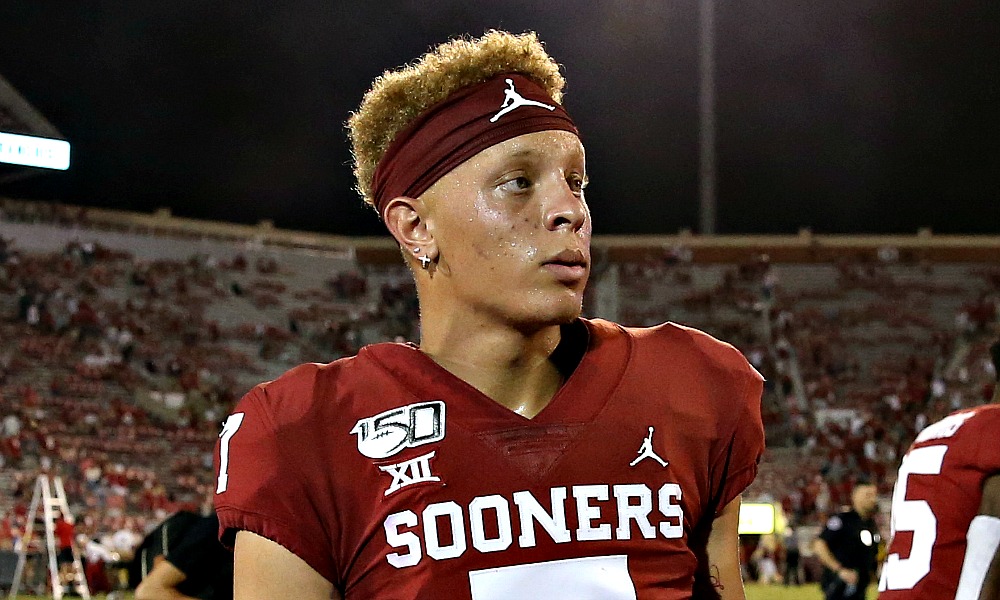 Credit: Kevin Jairaj-USA TODAY Sports